New Audio Recordings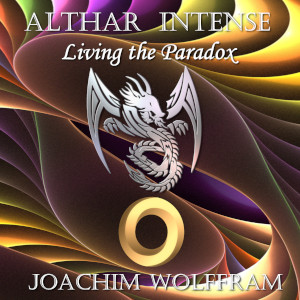 The audio recordings of the 10-Week-Program "Althar Intense – Living the Paradox" are now available. See
here
for details.
Latest Books
"Althar Surreale- Il Sognatore Lucido"– available in Italian
"Althar Intense – Living the Paradox" available in English
"Алтар – Навстречу Утопии"– available in Russian
"Althar Surrealistyczny – Świadomy Śniący"– available in Polish
"Althar – Kristalni zmaj"– available in Slovenian
"Althar Suprareal – Visătorul Lucid"– available in Romanian
"Althar Intenso – L'Inconscio"– available in Italian
"Althar Surreal – The Lucid Dreamer" available in English
"Althar Surreal – Der Luzide Träumer" available in German
Interview "Face to Face with Sandie Sedgbeer"
Here is an in-depth interview that Sandra Sedgbeer recently conducted with me in October, 2020. Following my own life path of unfolding by means of spiritual books that have profoundly influenced me, we talk about enlightenment, embodied ascension, dragons in general, Althar in particular, Zen, Adamus, why we are here in the first place, and of course sex.
See here if you like to know more about Sandie's "No B.S. Spiritual Book Club."