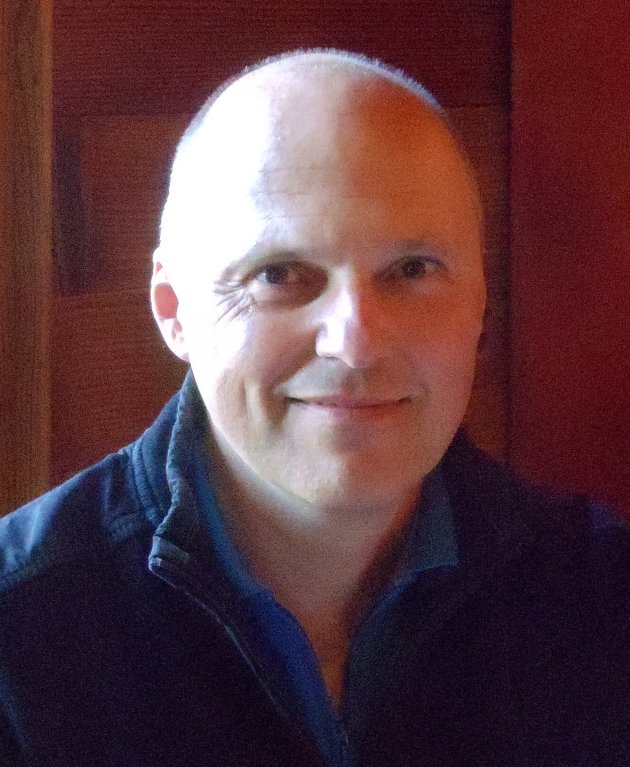 Dr. Joachim Wolffram, born in 1965
Freedom is the guiding theme of his spiritual and post-spiritual life. How can one advance to the very core of freedom and then realize it in daily life? How can one experience and live the consciousness beyond the human limitations? These questions led him to an intense journey through the world of Zen and finally beyond.
Apart from exploring consciousness, Joachim received a Ph.D. in Operations Research and went on to found a company for financial software. After quitting regular business life in 2010, he took a while to investigate Generative Arts. The attempt to create "beauty" with most simple interactions such as a drawn line, humming, or brain waves resulted in a series of popular apps.
Since 2015 his main focus has been on writing from which the "Althar Series," among others, emerged. Together with a facet of him called Althar, the Crystal Dragon, he shows how consciousness has become entangled in self-created fragments and how it can set itself free.  Absolutely free.
In doing so, Joachim and Althar provide a guide into what is sometimes called "embodied ascension." Even though this notion sounds fancy, it merely means to stay in the physical body even after having realized enlightenment. And that is a tough choice to make when one has seen physical reality and mass consciousness for what they truly are.
The Althar books therefore also deal in particular with the various paradoxes that arise when one goes beyond separation while still living in it. Most importantly, practical and pragmatic tools are offered that are tailored precisely to the needs of a human undertaking this greatest journey of all.
You may follow him on Facebook, Amazon, and subscribe to the newsletter.
Über mich
Dr. Joachim Wolffram, Jahrgang 1965
Freiheit ist das Leitmotiv seines spirituellen und post-spirituellen Weges. Wie kann man zum Kern der Freiheit vordringen und sie im Alltag verwirklichen? Wie kann das Bewusstsein jenseits der menschlichen Begrenzungen erfahren und gelebt werden? Diese Fragen führten ihn auf eine intensive Reise durch das Zen und schließlich darüber hinaus.
Neben der Erforschung des Bewusstseins promovierte Joachim in Operations Research und gründete anschließend ein Unternehmen für Finanzsoftware. Nachdem er 2010 das reguläre Geschäftsleben verlassen hatte, nahm er sich eine Weile Zeit, um sich mit Generativer Kunst zu beschäftigen. Der Versuch, "Schönheit" mit einfachsten Interaktionen wie einer gezogenen Linie, Summen oder Gehirnströmen zu erzeugen, führte zu einer Reihe erfolgreicher Apps.
Seit 2015 liegt sein Schwerpunkt auf dem Schreiben, aus dem u.a. die Althar-Reihe hervorgegangen ist. Zusammen mit einer Facette von ihm, genannt Althar, der Kristall-Drache, zeigt er auf, wie sich das Bewusstsein in selbsterschaffenen Fragmenten verstrickt hat und wie es sich daraus befreien kann. Völlig befreien.
Damit stellen Joachim und Althar eine Anleitung zu dem bereit, was manchmal als "verkörperter Aufstieg" bezeichnet wird. Auch wenn dieser Begriff etwas eigenartig klingt, bedeutet er lediglich, auch nach der Erleuchtung im physischen Körper zu bleiben. Und das ist eine schwierige Entscheidung, wenn man erst einmal die physische Realität und das Massenbewusstsein als das gesehen hat, was sie wirklich sind.
Die Althar-Bücher setzen sich daher auch insbesondere mit den verschiedenen Paradoxien auseinander, die entstehen, wenn man über die Trennung hinausgeht, während man noch in ihr lebt. Vor allem aber werden praktische und pragmatische Werkzeuge angeboten, die genau auf die Bedürfnisse eines Menschen zugeschnitten sind, der diese größte aller Reisen unternimmt.
Sie können ihm auf Facebook und Amazon folgen und den Newsletter abonnieren.